We are going on our annual Easter tour. For the first time we are going in our own van, and we are looking forward to explore new places in Denmark, Netherlands and Belgium, and of course to see familiar faces in Germany.
We still have some open spots in our tour, so please spread the word!
The open spots are:
Friday 07.04.17
Wednesday 12.04.17
Sunday 16.04.17
Tag a contact, tell us about a venue/bar/cool place, or let us know if you want us to come and play in your town.
Hugs from Karine, Linda and Hanna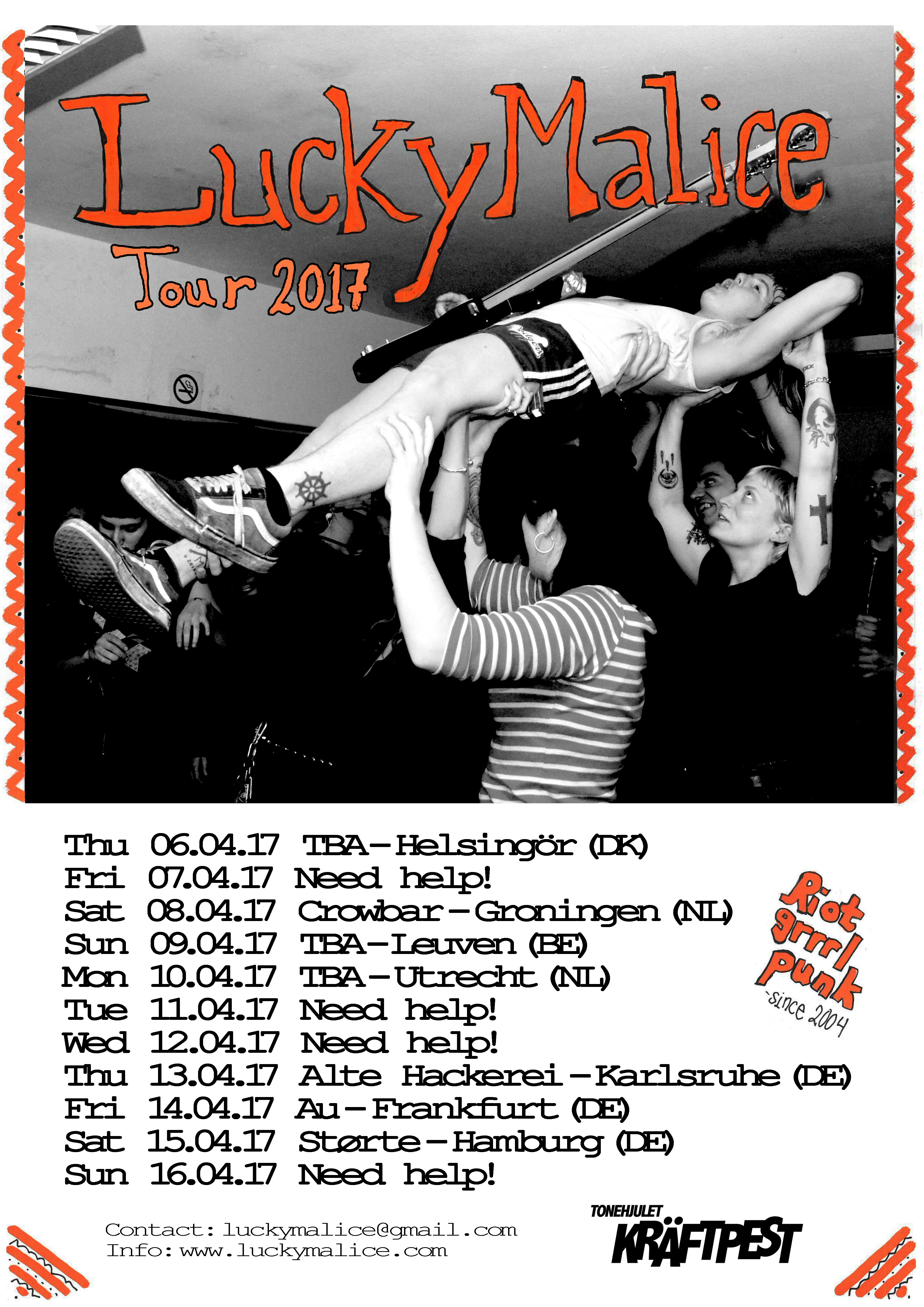 Tour poster photo by HC – PUNK photography by Pere G. Ejby