Lucky Malice have recorded new music!!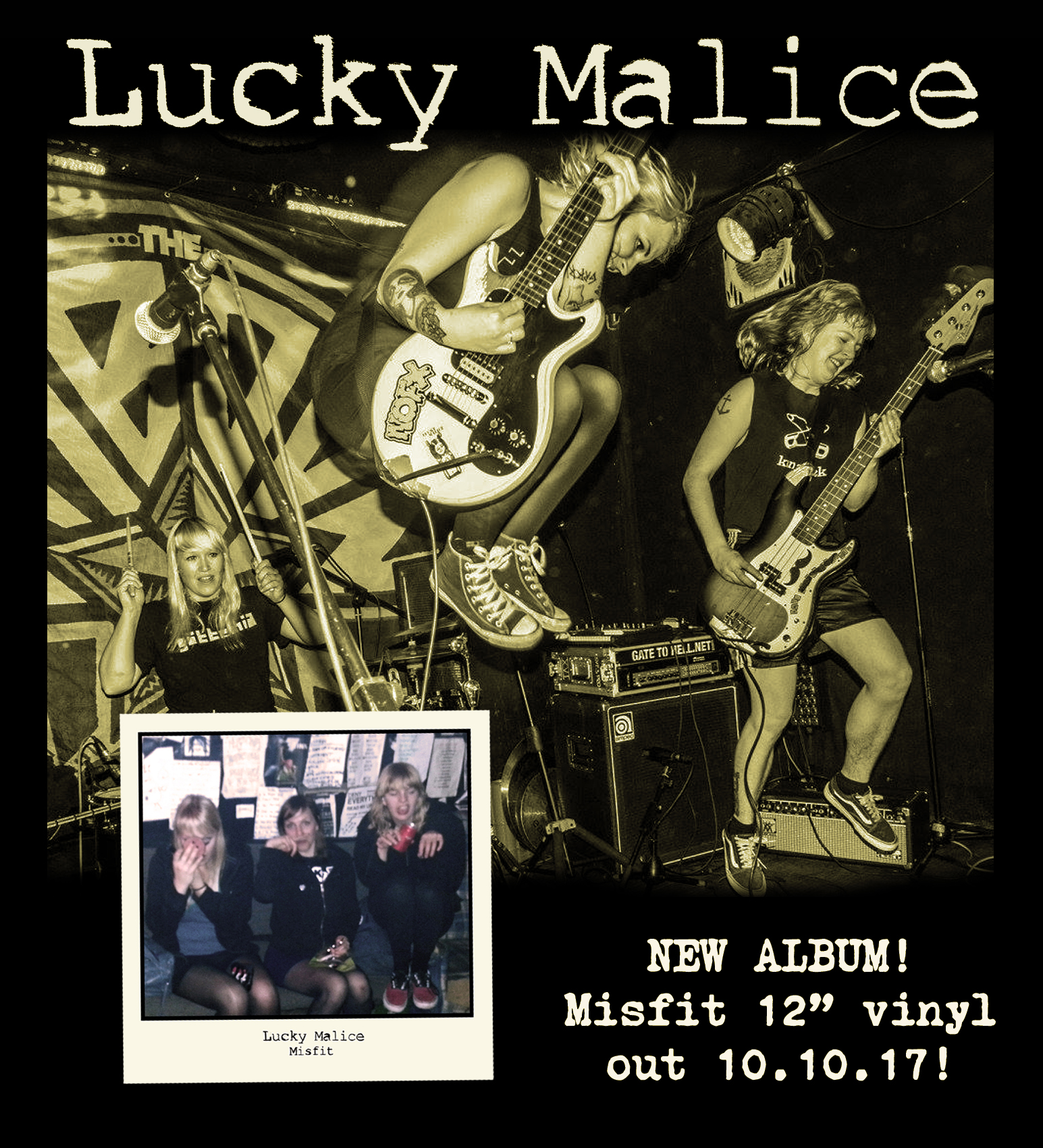 This time it is the record "Misfit" that will be released both digitally and physically. The album has 12 songs and was recorded at Rockehuset, Halden, late December 2016 with Simen Følstad Nilsen as a technician. Mastering by Hans Uhre April 2017. Released by Tonehjulet Kräftpest.
Buy the record here:
Listen on Spotify here:
"Misfit" has a bunch of catchy, melodic punk songs. The record focuses on our own experiences with not fitting in; since we are women living in a patriarchal world, since we get angry because of injustice, since we are people who do not always understand the unwritten social rules, and since we are involved in a lot of different projects without engaging the great masses.
We made music videos for all the tracks, and released them on Youtube earlier this year. On the 10th of October "Misfit" will also be available for streaming and you can also get your hands on the 12" vinyl.
Vi har spilt inn ny musikk!
Denne gangen er det plata "Misfit" som er på trappene til å slippes fysisk og digitalt. Albumet består av 12 låter, og ble spilt inn på Rockehuset i Halden, romjula 2016, med Simen Følstad Nilsen bak spakene. Mastering av Hans Uhre, og Tonehjulet Kräftpest, vår egen diy-label, gir ut plata.
Misfit er en samling av låter i Lucky Malice ånd – catchy, melodiøs punk.
Plata fokuserer, som tittelen tilsier, på noen av våre erfaringer med å ikke passe inn;  siden vi er kvinner i en patriarkalsk verden, siden vi er mennesker som blir forbanna av urettferdighet, siden vi er folk som ikke alltid skjønner de sosiale uskrevne reglene, og siden vi engasjerer oss i små og store saker uten helt å få med seg det store flertallet.
Vi laget musikkvideo til alle tolv sporene, og slapp de kun på Youtube tidligere i år. 10.oktober er plata også tilgjengelig på alle streaming-tjenester og selvfølgelig som 12" vinyl.